Nowadays, women are more concerned about their education, professional and personal goals. Every female wants freedom to pursue higher education, better job and better economical resources. Every female wants to enjoy every aspect of life, but due to unplanned pregnancy she is incapable to enjoy the life with full of liberty.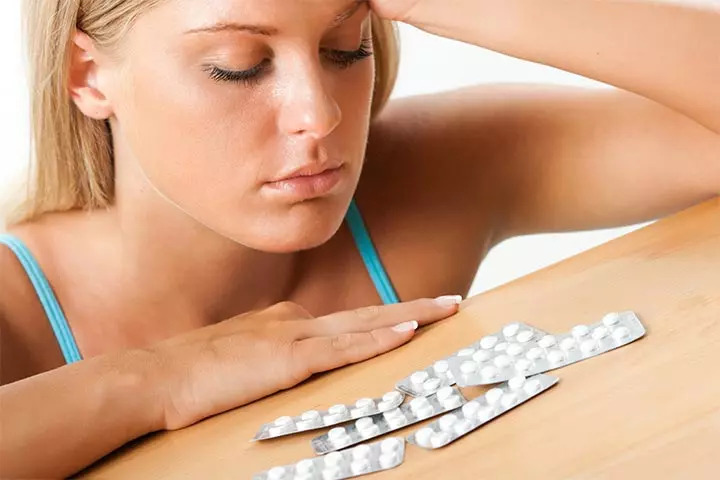 Birth control pills are available in 2 different forms:

Combined birth control pill: It contains a combination of two different female hormones known as Estrogen and Progestin. Combined birth control pills are available in various brands like Ovral-L&G, Femilon, Dronis, Mircette, Yasmin or Yaz, Dianette and Loette.
Mini- progestin birth control pill: It contains only one type of female hormone known as Progestin or progesterone. The available brand of Progestin is Norethindrone.
How birth control pill works?
Birth control pill contains two main hormones, namely Progesterone and Estrogen. It works by suppressing the activity of luteinizing hormone (LH) and follicle-stimulating hormone (FSH) by producing an inhibitory consequence on the pituitary gland, which prevents the process of ovulation.
It alters the vaginal mucus that prevents the sperm from reaching the egg.
It also modifies the uterine lining and thwarts the implantation of a fertilized egg.
Doses of Birth control pill-
Birth control pills are available in a pack of 28 tablets-
21 pills are hormonal pills (yellow color)
7 pills are non-hormonal pills (white color)
A female needs to start the intake of birth control pill on the first day of your menstruation. She should take a single hormonal tablet on a daily basis for 21 days and from 22nd day, she should start the consumption of non-hormonal pill for next 7 days.
In case of missed doses of birth control pills-
If you missed one birth control pill, then take 2 pills on the next day.
In you missed two birth control pills, then take 2-2 pills for the next two days.
In case you missed three birth control pills, throw away the pack and begin with a new pack.
While intake of birth control pill a female may observe various side effects like nausea, unusual weight gain, breast tenderness, diarrhea, chest pain, stomach pain, dizziness and mood changes.
Precautionary steps:
Don't consume birth control pills in case of blood clotting disorders.
Smoking with birth control pills may cause heart-related disorders, so quit smoking.
Female with endometrial problem, uterine problem and ovarian cysts avoid the intake of birth control pills.
Birth control pills are not recommended for pregnant or breastfeeding mothers.
Avoid intake of Antibiotics along with birth control pills as it may reduce the efficiency of birth control pills.
Girls under the age of 18 years should not take birth control pills.
Do not worry in case of getting unplanned pregnancy. Buy Birth control pills online from our trustworthy store and get it delivered at your home without any doctor's prescription. We promise 100% privacy and safe delivery to our customers.